Ferrall Pools installs high quality Graphex in-ground pools, and have been doing so each year for over fifty years. Why Pacific Pools? Because Pacific liners are designed and manufactured using the most advanced technology in the industry. Skilled and knowledgeable designers and machine operators take pride in every liner they make. As a result, you get the highest quality, best fitting liner money can buy. And together, we back every liner with one of the best warranties in the industry.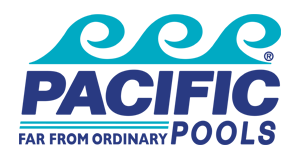 Why have we chosen to partner with Pacific Pools?
Largest inground liner manufacturer in North America.
Wide selection of designer patterns.
Exclusive designs available only from Pacific Pools.
Highest quality vinyl materials.
State-of-the-art computer driven technology.
Over 50 years of experience.
Backed by one of the best warranties in the industry.
Excellent replacement liners.
Ultra-Seam is standard on every liner.
Liners carry a 5-year full, 15 year prorated, transferable limited warranty.